MODO
Modo's powerful and flexible 3D modeling, texturing and rendering toolset empowers artists to explore and develop ideas without jumping through technical hoops.
Contact us:
TEL: +086-010-50951355 / FAX:+86-010-50951352
Email : cathy@souvr.com / Frank@souvr.com / Robin@souvr.com / sales@souvr.com
Details

Related

Consulting
※Product Overview※


Creative 3D modeling, texturing and rendering tools

Modo

Modo's powerful and flexible 3D modeling, texturing and rendering toolset empowers artists to explore and develop ideas without jumping through technical hoops. Modo® is your starting point for creative exploration.

The industry's fastest modeling toolset
With fast direct modeling, flexible procedural modeling, the award-winning MeshFusion Boolean toolset and built-in sculpting tools all working together, Modo's modeling moxie is unmatched.

A sandbox for creative exploration
Free yourself from creativity-killing constraints, with Modo's intuitive, artist-friendly toolset. From roughing out volumes to creating highly detailed forms, Modo lets you focus on creation, not construction.

Faster iterations
With its advanced photorealistic viewport and progressive renderer, and WYSIWYG look-dev for Unity and Unreal, Modo lets you visualize your designs as you develop them, so you can discover their ultimate potential in less time.

A custom fit for your workflow
Build your own kit of specialized tools by combining different operations, with Modo's flexible tool assembly system. With Modo, every job you do becomes easier, as you continually develop new efficiencies.

Out-of-the-box value
Modo offers modeling, sculpting, texturing, painting and photorealistic rendering in one cohesive, easy-to-use content creation package, with unlimited network rendering capabilities included.

The perfect fit for your pipeline
Modo fits right into your pipeline, with Python and C++ APIs; a fully customizable UI; and support for industry-standard formats like OpenSubdiv, OpenColorIO, OpenEXR, OpenVDB and Alembic.

MODO 13 SERIES
Modo 13 series caters to the desires of 3D artists with faster animation playback and smooth application interactivity. It brings innovative digital design workflows and gives even deeper control over how 3D geometry is constructed and manipulated. The new series also offers smart, intelligent data interoperability and artist friendly procedural workflows to generate new design ideas with ease.

WHO'S USING MODO
Discover why leading artists choose Modo for creating real-time content in games and VR, iterating on product design concepts, and bringing bold ideas to life.


MODO ADD-ONS
Customize Modo to suit your needs. Explore a range of plug-ins and partner products for 3D content creation that extend your creative possibilities.

V-Ray
V-Ray is a complete interactive lighting, shading and rendering toolkit that gives you full control over the entire creative process, from real-time look development to the final frame. V-Ray for Modo seamlessly integrates production-proven rendering capabilities into Modo's native workflow.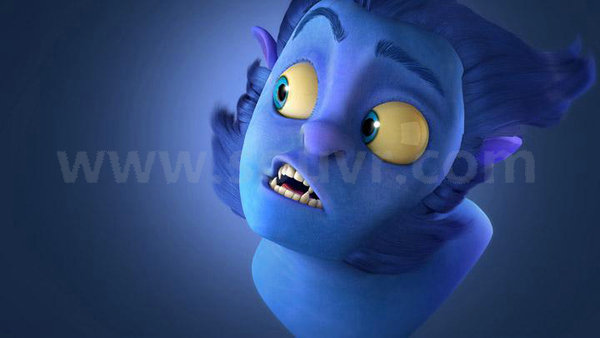 Power Translators
The Power Translators for Modo are ideal for designers, engineers, product visualization specialists and 3D generalists who need to bring specific industry-standard CAD data formats into Modo for visualization or design.


Get started with Modo
Try Modo free for 30 days and realize your full creative potential.


Learning packages
Get the most out of your 30-day trial with our accessible tutorials and educational resources.


Using Modo? You'll love our Addons
If you're looking to accelerate your 3D life, you will definitely want to check out our Addons which have been created by Foundry and our expert partners. Whether you're looking for the free Substance Designer kit or an advanced V-Ray plug-in, we're got you covered.

Modo Individual is strictly for 'individual/personal' users or is a legal entity in the direct ownership of a single natural person.
We require all companies to use Modo for Business or Modo for Enterprise.

Single user license for individual professionals
Permanent license with one year Maintenance

For existing single-user licenses looking to upgrade
Upgrade to maintenance, for an existing perpetual license

Single user license for individual professionals
Annual subscription license agreement paid either monthly or annually

Welcome to consult us!
Consulting type:
Consulting content:

Submit