Altair Scales Up for HPC Users at SC18
SC18 — the world's largest international conference for high-performance computing (HPC), networking, storage, and analysis — drew a mammoth crowd this November in Dallas, Texas. The event brought together scientists, engineers, software developers, policy makers, corporate managers, CIOs, IT administrators, and other professionals from all corners of the HPC and supercomputing industry. 12,000 attendees connected with 391 exhibitors at the Kay Bailey Hutchison Convention Center.
Going Big
Like they say in Texas, "Go big or go home."
Altair went big! Our SC presence this year was bigger than ever before. We added 10 feet to our booth space, an expansion that allowed us to host several activities simultaneously and have meaningful conversations with more booth visitors.

Theater of Innovation
There was rarely an empty seat in the house during live talks at our new 12-seat presentation theater — with back-to-back customer, partner, and Altair product presentations.
We're grateful to customers like Northrup Grumman, the National Supercomputing Centre (NSCC) Singapore, Lockheed Martin, and Inova Translational Medical Institute (ITMI) for sharing how Altair software solutions help them accelerate innovation in their industries.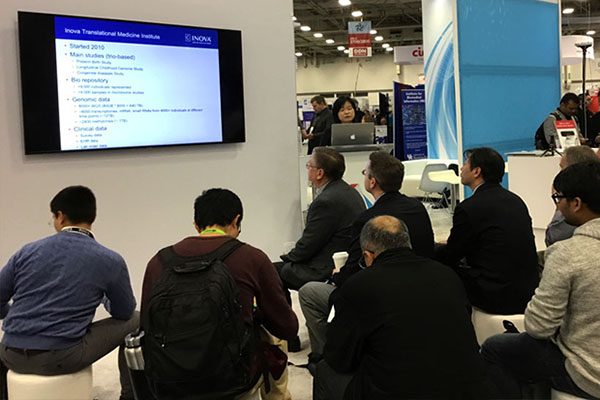 Howdy, Partners
SC18 was a great occasion to engage with our cloud and hardware partners. We gave partners like Intel, AWS, Microsoft, Oracle, AMD, Dell, Cray, and Google the opportunity to speak about how our "better together" methodology speeds innovation for millions of HPC professionals.
The Altair team held talks at partner booths including Intel, Google, AWS, Cray, and NVIDIA, where we presented our solutions — complete with demonstrations — to many interested HPC users.
Come for the Swag, Stay for the Solutions
The Altair reception desk was a hit with passersby and swag seekers, and we participated in partner programs that encouraged attendees to stop by our booth — which led to many conversations about Altair's partnerships. The partner program activity was an outstanding success, and it helped us make over 600 new connections.
It was gratifying to see everyone who stopped by our four live demo stations to interact with Altair's team of experts. The Altair PBS Works™ software solution is made up of 10 products, and our team was able to live-demo all 10. It took a skilled team of technical professionals to transport, set up, and execute the live PBS Works demos.
Our collaboration areas, where interested visitors could spend time with the Altair PBS Works team, were also popular.
30 Years of Supercomputing
SC18 was a milestone for Altair, and we were recognized as a 30-year exhibitor.
"We're proud of our commitment to contributing to the success of the SC conference series over the past three decades," said Antoine Poussier, VP, Enterprise Solutions Marketing, "Ever since the event's inception in 1988."
Partying with Altair and Oracle
Another show highlight was the evening happy hour and customer appreciation party we co-sponsored with Oracle on Tuesday evening. It was an opportunity to visit with Altair and Oracle customers in an informal environment, get to know everyone better, and strengthen connections with the people who are ultimately the reason for everything we do.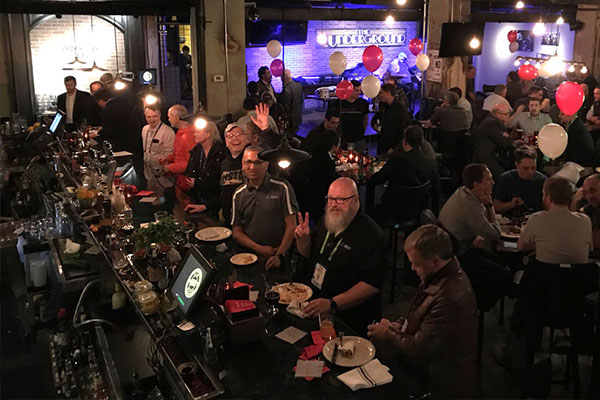 Mark Your Calendar
Next year, SC19 will be held November 17-22 at the Colorado Convention Center in Denver. Stop by the Altair booth and see what new innovations we'll bring to the show. See you in Denver!