Xsens DOT
Brand:Xsens
Hits:
User Ratings:(0)
The platform features high-accuracy wearable inertial sensors, an easy-to-integrate mobile API/SDK and community support from Xsens experts.
Contact us:
TEL: +086-010-50951355 / FAX:+86-010-50951352
Email : cathy@souvr.com / Frank@souvr.com / Robin@souvr.com / sales@souvr.com
Details

Related

Consulting
※product overview※

Precision Motion Tracking
Xsens DOT is a state-of-the-art development platform for the analysis and reporting of human kinematics. The platform features high-accuracy wearable inertial sensors, an easy-to-integrate mobile API/SDK and community support from Xsens experts.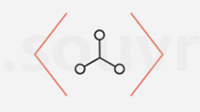 Superior sensor fusion technology
Our patented Sensor Fusion algorithms provide the highest level of accuracy in the market. Immune to magnetic field distortion and featuring the latest signal processing technology.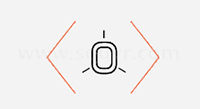 Ground-breaking design
Owned by mCube, makers of the smallest motion sensors in the world, Xsens DOT leverages mCube's cutting-edge hardware, innovative design and award-winning technology experience.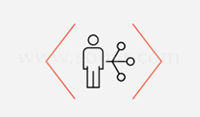 Developer community support
We partner with pioneering start-ups and entrepreneurs providing support, technology and resource, helping to bring their innovative ideas and application dreams to life.
Meet the Xsens DOT.
The Xsens DOT is small and lightweight for portability, with a quick and easy set up. The IP68 water-resistant rating means a little rain won't stop your progress, and the long battery life gives you enough charge for a day's power.

Connect the DOTs.
You can use the Xsens DOT as a standalone device, or you can connect up to 5 DOTs for even more accurate motion tracking data. The Xsens DOT comes with a slimline charging case for up to 5 DOTs, which also keeps them protected when not in use.


Intuitive mobile SDK.
The Xsens DOT provides endless application possibilities. The platform comes fully equipped with a mobile SDK for Android. So you have everything you need to build a commercially attractive application which is super easy to integrate.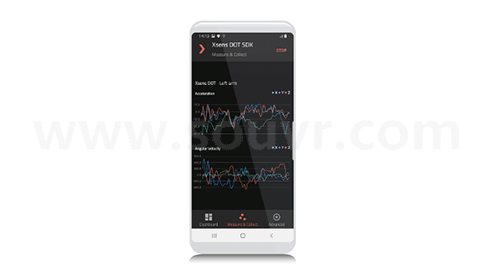 I have a question
Are you interested in Xsens DOT and are you looking for additional information? Contact Xsens to get in contact with one of our product specialists.


THE POSSIBILITIES ARE ENDLESS.
For innovators and developers wanting a wearable piece of tech that easily translates 3D motion data, the Xsens DOT provides endless application possibilities. Our market-leading sensor fusion technology enables a seamless interface between the digital and physical world to bring their ideas to life.

Health
Xsens DOT motion trackers provide extremely accurate and reliable data and reporting in treatments such as physical therapy and prosthetics where movement monitoring is crucial. With this data, healthcare professionals can make informed suggestions based on the results to aid in a patient's recovery.


Sports
From golfers perfecting their swing, to runners looking to analyse their stride, 3D motion tracking sensors provides invaluable data in order for them to improve their performance and prevent injury. With our patented Sensor Fusion technology, Xsens DOT provides real-time precision movement data capture in any environment, giving athletes and their performance coaches everything they need to achieve the best results.

Let's get technical
| | | | |
| --- | --- | --- | --- |
| Sensor placement | Velcro strap | Internal sampling rate | 800 Hz |
| Latency | 30 ms | Dimensions sensor | 36.30 x 30.35 x 10.80 mm (l x w x h) |
| Battery life (continuous use) | Up to 6 hours | Operating temperature range | 0°C – 50°C |
| Weight | 10.8 gr | Wireless update rate with 5 Xsens DOT trackers | 60 Hz |
| Communication | Bluetooth 5.0 | Communication platform | Android Mobile devices with Android OS version 8 or above |
| Static (Inclination | Heading) | 0.5° | 1.0° 1σ RMS | Dynamic (Inclination | Heading) | 1.0° | 2.0° 1σ RMS |
| Dimensions | 3 axes | Full scale | ± 2000°/s | ± 16g | ± 8 Gauss |

WHY XSENS?
With 20 years of motion tracking experience and industry-leading technology, Xsens understands movement. We believe in the potential of people, and now Xsens DOT enables you to realise the potential of people too.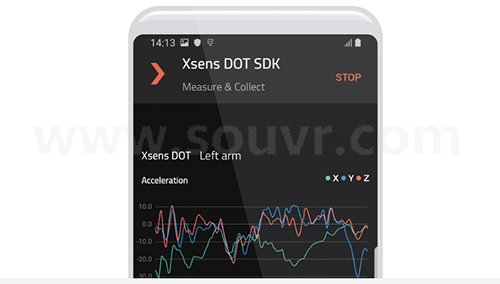 Welcome to consult us!
Consulting type:
Consulting content:

Submit